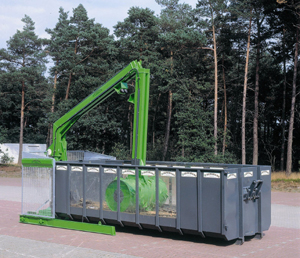 The Roll-Packer-Jumbo RP 7700 large compactor is ideal for larger voulme applications.
This large waste compactor uses a drum to compress the waste in an open top container.
The Roll-Pack-Jumbo RP 7700 comes into its own when large amounts of bulky waste products need to be reduced to a fraction of its original volume.
The Roll-Pack-Jumbo RP 7700 reduces waste disposal costs.
It also reduces transport costs, compacts pallets, crates and similar bulky waste and will reduce your landfill / incineration costs, while materials can be removed for recycling.