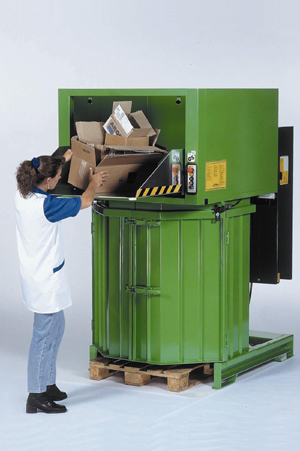 The Roto-Compactor RC 8100 small compactor grips, tears and compacts waste products which guarantees a powerful compression ratio of up to 9:1.
The RC 8100 small compactor uses a special roller which creates a constant pressure that allows a continuous feed.
The Roto-Compactor can be set up wherever the waste is generated. The compacted waste is collected in a transparent PE sack.
This small compactor is ideal for filling by shafts or conveyor belts.
The RC 8100 is patented in accordance with European patent No. 0106268 and has been a popular model for the past 10 years.